Click on photographs to enlarge into slideshow.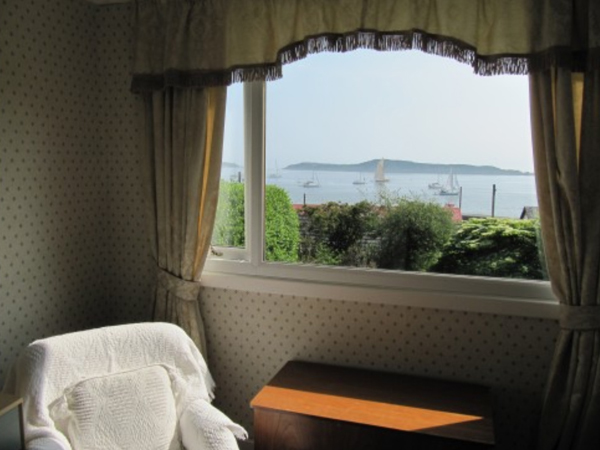 On entering the lounge in Braeside, you will immediately see the stunning view out to sea.
Make a cup of tea, relax, breath in the tranquility and plan your holiday!
Visit the beautiful Corran Sands at the north end of Small Isles Bay where you can walk, sunbathe or swim in the sea! (Bring a wetsuit if you have one!)
Nearer the village there is the church with a fascinating collection of old photgraphs in the upper gallery, the old crofting township of Keills and beyond it, nestling in the hills, the Cemetery of Killearnadil.
Drive up Jura's one road to the north end of the island passing wild and remote scenery on the way.
At the north end you can walk to Barnhill where George Orwell wrote 1984 or all the way to the northern tip of the island to see the Corrievreckan Whirlpool. If this seems a little strenuous, Nicol (of Jura Passenger Ferry fame!!) does trips by sea to Barnhill and Corrievreckan each Wednesday – contact Nicol or you can do a bus tour with Alex's bus tour. Alex visits places of interest delivering history and anecdotes along the way!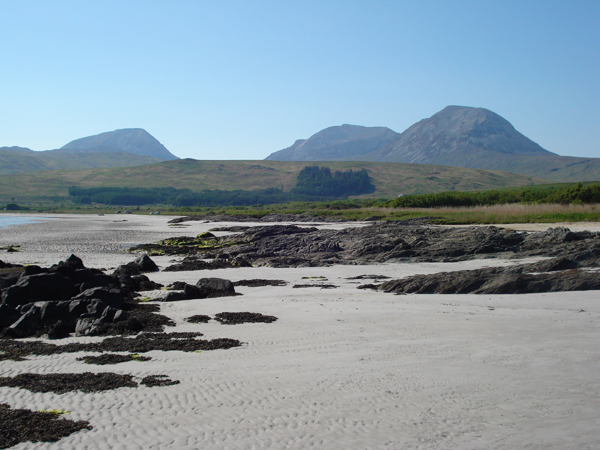 The famous Paps of Jura make a wonderful climbing experience – although just over 2000ft. They are more challenging than many 'Munro's (hills over 3000ft!) and climbing them should be treated with respect! There
are also other, less strenuous walks (a book of walks is available on the island!) and walks up the West Coast beyond Feolin Ferry will reveal amazing raised beaches of rounded shingle well above the current high water mark.
Hopefully you will have remembered to bring your cameras, binoculars and a good range of warm and waterproof clothing.Although Jura is warmed by the Gulf Stream and can enjoy warm, sunny weather, it can sometimes be wet and windy! Good stout walking shoes are also a must if you are going to venture off the beaten track!
If you wish some 'under cover' exercise visit the Mactaggart Leisure Centre in Bowmore where the pool, gym and sauna are open to the public, but check the opening hours before travelling from Jura!
For alternative outdoor exercise on Jura, hire bikes from Nicol! (0)7768450000
Shopping
The Jura shop – 'Buth Diura' – is just a stone's throw from Braeside and is well stocked with a good variety of provisions. You can place a food order, in advance, by contacting Chris at Jura Community Shop.
If you are planning on visiting Islay, Bowmore, the island's main village, has a Co-operative store, chemist and craft and gift shops. If you have specific health requirements, you may wish to bring specialised items with you.
Distilleries
Jura Distillery and shop are well worth a visit. Pop into the shop to arrange a tour and see the range of whiskies and other gifts on offer. In addition, all of Islay's world famous distilleries are within easy reach.
All of the Distilleries run guided tours and tastings. The Tourist Information Office in Bowmore (0)1496 810 254 can provide further detail of distillery tours or you can check out times on the individual distillery websites.
Warning!
The Isle of Jura can be addictive. It appears that the blend of pure, clean air, incomparable wildlife, magnificent scenery, Isle of Jura whisky and midges in a class of their own, combine to bind some people to this island forever.
Come and visit this unique island. Enjoy walking over the Paps of Jura, sea and loch fishing and the magnificent birds of prey, or just relax on the deserted beaches, in the pub or the comfort of 'Braeside'.
For further information about Jura visit www.isleofjura.scot and for Islay, www.islayinfo.com